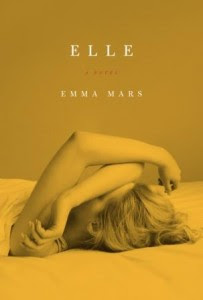 Emma Mars delivers the sexy, enticing sequel to her first novel Hotelles and follows the adventures of a young French woman as she continues her carnal education in a mysterious Parisian hotel.
In a hotel room in Paris, a young woman named Elle experiences the most exquisite freedom and sensual pleasure she has ever known, thanks to Louie, the man who has conquered her completely.
So many things in life have changed since they first met. Her engagement to Louie's deceptive brother, David, has been broken. Her mother has died. Yet Elle is wholly fulfilled with Louie, the master who heightens her senses and unleashes her deep, seductive power.
In the alluring Hôtel des Charmes, Louie takes Elle beyond her wildest fantasies. Exploring the boudoirs devoted to other courtesans—Mademoiselle Josephine, Deschamps, Kitty Fisher, Cora Pearl, and Valtesse de La Bigne—Elle willingly opens herself further. In sublime self-abandonment she discovers absolute ecstasy, absolute sweetness, absolute desire.
Then David unexpectedly returns, stirring up painful memories and threatening their bliss. Elle fears her education may soon be over…
She does not understand that it has only just begun.
Elle Buy Links
Amazon / IndieBound / Barnes & Noble
My review
Upon receiving my review copies of Elle and Hotelles, I must admit I was a bit thrown off by the fact that Elle is the second book in this series, since it's the name of the main character in Hotelles. It's kind of like the eponymous album that debuts years down the road from a musician's first foray (Liz Phair, for instance – although I do love that album).
Okay, so maybe it's not that odd, as far as titles go, but it did confuse me for an instant. Until I realized that the cover of Hotelles is red, while Elle is yellow, which makes it a little easier to place them in the correct order. (Just remember your rainbow: red comes before yellow in ROY G BIV, non?)
Titles aside, I shall now attempt a challenging double axel review of these two related novels.
First up: Hotelles.
Hotelles grabs you right from the start, with Elle explaining that hotel rooms aren't as faceless and similar to one another as you may believe. What might such a woman be doing in hotel rooms, you ask? Probably the obvious, in an erotic novel: performing illicit acts for money.
Of course, Elle isn't your typical prostitute. She's French, for one thing. (And yes, I assure you that makes a difference, mon ami!) More importantly, she's doing this for a noble cause: her mother has cancer, and she wants to send her for treatment in the States – something only rich celebrities can afford.
A working-class heroine, Elle is already getting flack about this plan from her loser boyfriend, but she's got an ace up her sleeve: on one of her "dates" she meets David Barlet, the head of one of France's largest news outlets. Coincidentally, she's a journalism student, looking for her big break. And it seems she's just gotten the biggest break of all.
Or has she?
As readers get to know Elle, they'll discover that she's far more multifaceted than the typical erotic romance heroine. Smart, articulate, cultured – the high end call girl at her best, despite a humble background. She needs those journalism skills to start unraveling the mystery that surrounds her as she plunges into a new life as the fiancée of a media mogul. Not only is her humble lifestyle changing, but she's been receiving mysterious notes describing her erotic fantasies in great detail. Who is writing them, and what do they mean? Why is this person seemingly able to read her thoughts, and to articulate her deepest secret lusts and longings?
The story unfolds slowly, like a new lover learning one's body, then builds to a climax as Elle discovers herself through sexual encounters. Though she promises herself that she is ending her time as an escort once she and David are married, she takes "one last meeting" after they are engaged in order to have enough money to buy him a wedding present. Naturally, once her sexual awakening begins, there is no turning back…
The writing style of Hotelles is almost dreamlike, musing about love and lust, pondering the set decorations as much as it probes Elle's psyche, French society, and philosophical ideas. In this way, I would say it's a very stereotypically French novel, yet Mars has also created a unique world in which sexuality can be explored without the same puritanical hangups many Americans experience. While Elle keeps her escorting a secret, she is not so much ashamed of the work as she is eager to cloak her own thirst for self-discovery and growth.
Some compare the book to Fifty Shades of Grey, but for me there is no comparison whatsoever. Unlike the nearly illiterate scribblings of E.L. James, Emma Mars' prose is lucid, romantic, beautifully done. If one believes in literary erotica – and, as the former editor of a magazine of exactly such work, I certainly do – then Hotelles is surely a fine example of the genre.
Frankly, I would even go so far as to say that I wish I had written this book! It is, to my mind, a must-read for anyone who claims to love erotic fiction.
As with one of the early passages in the book, this one is illustrative of Mars' style:
No, a year ago I did not know that every room is a breeding ground for love, where every woman incubates and eventually learns to become herself. I was not tied up like I am right now, and yet I was more imprisoned than I shall ever be again. Don't be fooled, today I am the mistress, and not just to the man trembling behind the door. I have abandoned myself entirely, but I have never had this much control.
Gender politics are as discreetly tucked into the book as easily as a silk sheet is turned back against a bed. Elle is a modern woman in every sense of the word, struggling with her dreams and desires, looking to make the best choices she can, yet torn by her allegiances.
Isn't there a bit of Elle in all of us?
Review #2: Elle
Please come back next week for the conclusion of my double review, including my thoughts on Elle and my theories about the writer behind the pseudonym. After all, this series is a sexy mystery… and I can't reveal all of its secrets in one day, can I?
About Emma Mars
Emma Mars is the pseudonym of an author who lives in France.
Check out Hotelles on Facebook to tide you over until we meet again, mon amour!